Atlanta Falcons running backMichael Turner was arrested and charged with driving under the influence of alcohol early on Tuesday morning.
The NFL star was booked in GwinnettCounty Jail mere hours after rushing for 42 yards and a touchdown against theDenver Broncos, according to Mike Morris of The Atlanta Journal-Constitution.
UPDATE: Tuesday, Sept. 18, at 10:25 a.m. ET by Alex Kay
D. Orlando Ledbetter of The Atlanta Journal-Constitution found that the Falcons released a statement concerning Turner's arrest.
The organization stated:
"We are aware of the situation involving Michael and are in the process of gathering more information. Because this is now a legal matter, the club will have no further comment at this time."
We'll keep you updated if the Falcons take any action or have anything further to say on the subject.
—END OF UPDATE—
The 30-year-old RB was released from jail at approximately 7 a.m.—two hours after he arrived—on a $2,179 bond.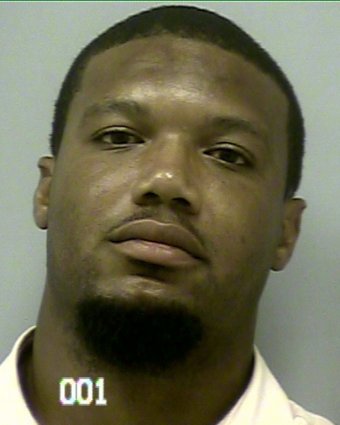 Photo Credit: AJC.com
This is the first recorded legal offense in Turner's eight-year professional football career.
It is currently unknown if the league or the Falcons organization will punish Turner for this infraction.
If Turner is convicted, it's quite possible that commissioner RogerGoodell will have a few harsh words and potential repercussions in store.
It's not positive publicity when a player decides to drive under the influence after an NFL game, especially a nationally televisedMonday Night Football contest.
Should the Falcons decide to part ways with the aging running back over this incident, Jason Snelling and Jacquizz Rogers are the two players listed behind Turner on the depth chart. They would both be in line for touches if the organization decides to cut the starter.
Turner has been a stalwart in the Falcons rushing game for the past five seasons, racking up 5,313 yards and 50 touchdowns since coming over from the San Diego Chargers in the summer of 2008.
However, he's carried the ball 1,445 times during his career and hasn't been displaying his signature power in 2012. In fact, the plodding back looks a step slow this season and is averaging a paltry 2.6 yards per carry through two contests.
Will the Falcons cut Turner if he is convicted?
Turner, who played his college ball at Northern Illinois, is set to make $5 million in 2012 and $5.5 million in 2013—the last year of a six-year, $34.5 million contract he signed back in 2008.
It wouldn't be surprising to see the Falcons use this incident as a reason to cut ties with Turner, who simply hasn't been effective in their uptempo offensive system.
Keep it tuned to B/R for the latest news, information and updates on Michael Turner and this developing story concerning his DUI arrest.